Swimming Pools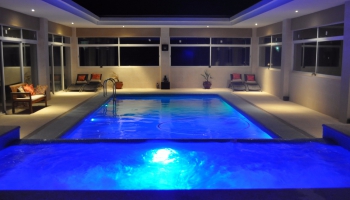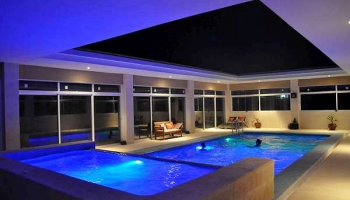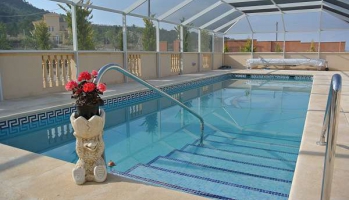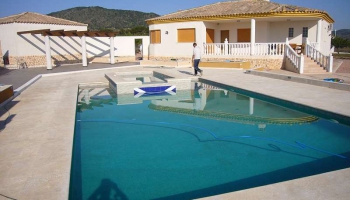 We have been building swimming pools for clients now for over years. Initially the service was exclusively for the clients that we built properties for. Eight years on we offer this as a stand alone service. Most clients tend to choose a rectangular swimming pool with a Roman end, however, we have carried out several customised swimming pool builds which have included cascading water falls, flags, coloured LED lights and fully enclosed areas. What ever your dream or vision we can help you realise it.
STANDARD PRICES
8m x 4m = 10,500
10m x 5m = 12,600
12m x 6m = 14,900
Any other size will be quoted upon request.
These prices are for the following specification:
Rectangular swimming pool with Roman end
Excavation (assuming no rock is encountered (1))
External skin with brick work
Double skin of steel mesh on the floor and side walls
Steel reinforcement rods
Gunited concrete of 20cm
Coat of swimming pool render
Glass mosaic tiles
2 skimmers
3 inlets
bottom drain
hoover point
2 lights
pool shower
pool pump
pool filter
Ten year structural guarantee
One year guarantee on the pump and filter
CLIENT RESPONSIBILITIES
The Client is responsible for the following:
Architects Project & Plans
Town Hall Taxes for The License
(1) Additional excavation costs if rock is encountered during excavation (paid by the hour)
Filling of the swimming pool
Please bear in mind when choosing your builder that not all pools are built the same! For example, the amount of steel is hugely important in determining the overall strength and integrity of the pool structure. It is too big an investment to get wrong or leave to chance.
CUSTOMISED POOL PROJECTS
Below are examples of some customised swimming pools that we have built.