Pinoso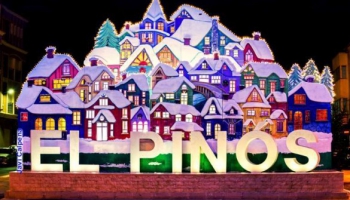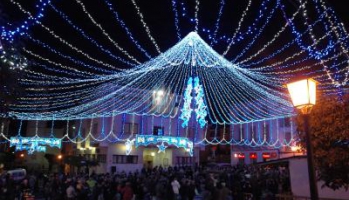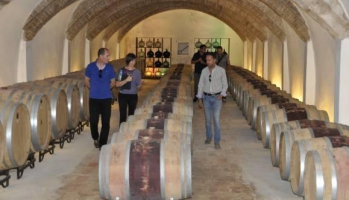 Pinoso – the perfect setting for Your Oasis
If you dream of the peace and quiet of a private hideaway in a mountain setting or an unspoiled village then rural Spain is for you. Full of forgotten villages, bursting at the seams with medieval castles and offering stunning views over mountains, vineyards, orchards and olive groves with prolific flora and fauna. It is ideal if you want to escape from the rat race to your own personal oasis and enjoy a more relaxed and peaceful way of life, whether it be for short breaks to recharge the batteries or your new permanent home.
The perfect retreat, whether you enjoy walking, biking, painting, photography or simply soaking up the 310 days of sunshine beside your own private pool.
Pinoso is set in inland Alicante and is located in the far corner of the Vinalopo Mitja by the border of Murcia. Nestled in the beautiful surroundings of four mountain ranges covered in pine the groves from which Pinoso gets its name.
The landscape is characterised by the rugged mountains and agriculture of the region.
It is a colourful landscape, from the pink and white almond blossom in the spring to the patchwork colours of orange, red and yellow hues in the vineyards as the grapes are harvested.
Pinoso truly is a friendly and enchanting place to live where there are specialist bodegas in most villages selling their wine, almonds and olives.
Other local industries include shoe making, handbags, salt mining and most important of all marble - making Pinoso the fifth richest town in Spain!
Thanks to this favourable financial status, Pinoso is a very safe and secure place to live, with near 100% employment and excellent facilities, such as; new medical centre, four schools, four supermarkets, modern theatre, large sports centre with outdoor pools, tennis courts, gymnasium and much more. There are also several equestrian centres in and around Pinoso, some of which offer trekking excursions into the hills and mountains. The variety of restaurants, bars and shops is very good, catering for your every need and desire…
Despite its' rural setting Pinoso is very well connected with the cities of Yecla, Jumilla and Elda only 20 mins away. Alicante, with its' airport, beaches, bars, restaurants and fabulous shopping boutiques is a comfortable 40mins drive and Murcia with its many golf courses and new shopping complexes is less than an hour away.