News
Brexit has sparked a flurry of concerns for British ex-pats living in Spain, most of which are looking for answers to put their minds at rest. While the outcome is unknown until Britain officially leaves the EU, the Spanish government has made...
6 April 2017
---
It has been an eventful month for the UK following the unexpected Leave vote in the EU referendum: the resignation of David Cameron, the appointment of a new Prime Minister, falls in Sterling but with the Article 50 triggering on hold - for...
1 August 2016
---
Property prices on Spain's Mediterranean Coast have definitively shaken off the effects of the crisis and are on the rise again posting an increase of 6.1% in February year-on-year! The statistics were released by the valuations company Tinsa...
1 April 2016
---
According to the latest statistics published by the Spanish Government's Ministry of Public Works, sales of homes in Spain increased almost 10% during 2015, reaching a total of 401,281 transactions. The figures represent the third consecutive...
1 April 2016
---
The FREE Spain Buying Guide provides information that will help you make an informed decision on your property purchase and put your mind at ease. The Spain Buying Guide is written by experts within the property industry along with real life...
16 March 2016
---
The latest mortgage statistics show big headline rises in market activity. But is that the whole story? INE's recent release of December 2015 mortgage data lets us take a deeper look at what happened in 2015, and the headline news is good:...
9 March 2016
---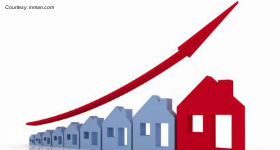 The data for the final quarter of 2015 was released this week by the Spanish Registrars allowing us to analyse the year as a whole. The statistics show a strong increase in prices and upward movement for sales both nationally and in the foreign...
19 February 2016
---
Spanish property prices rose by 1.1% year-on-year in January according to the latest data released by the valuations company Tinsa in its IMIE National & Large Markets report. The results get 2016 off to a great start and point towards it...
11 February 2016
---
To comply with five-year old regulations on money-laundering Spanish banks are scrambling to get copies of ID documents for all their clients before the end of this month. As El Pais In English in explains: ?April 30 marks the deadline for banks...
1 February 2016
---